We're All In This Together - Art Poster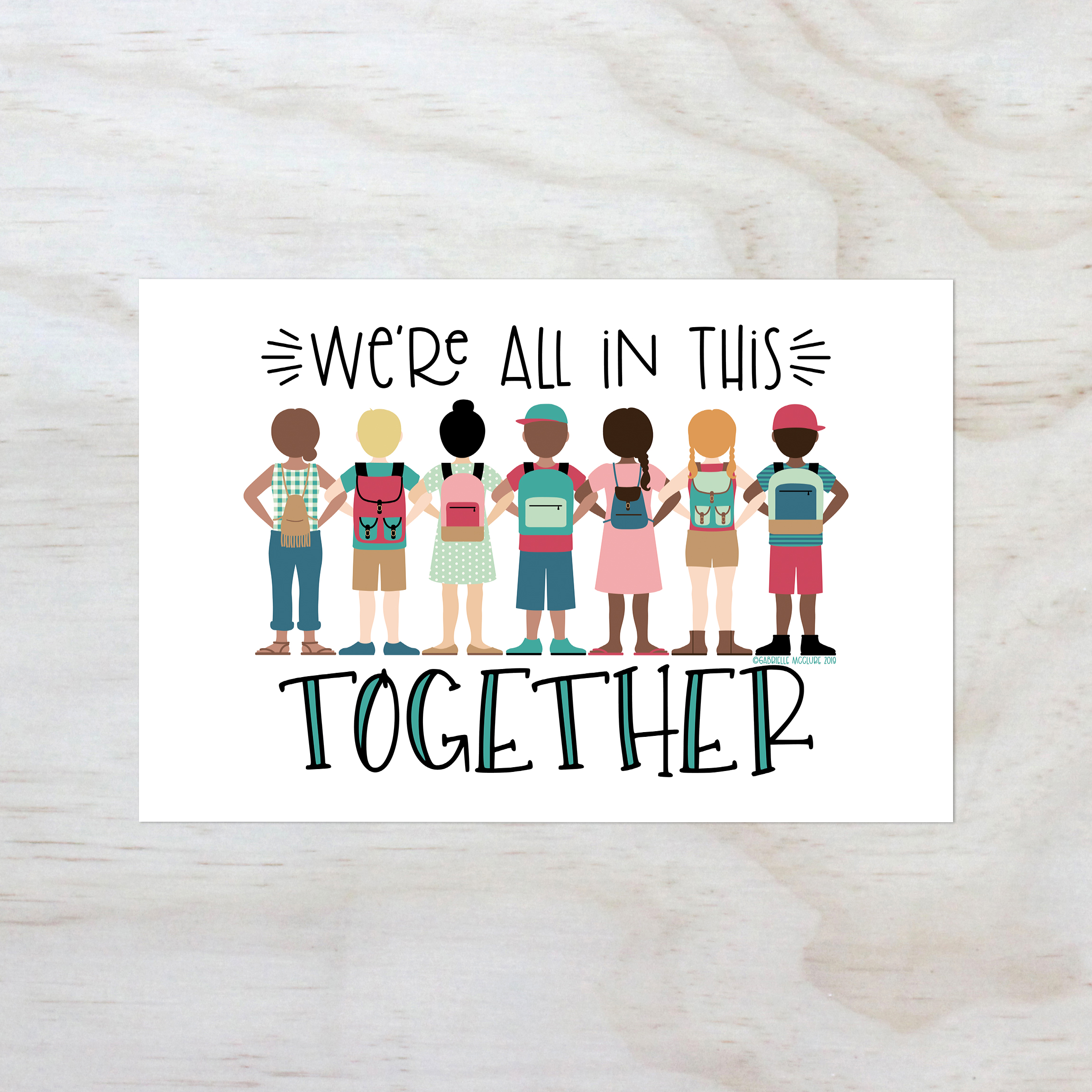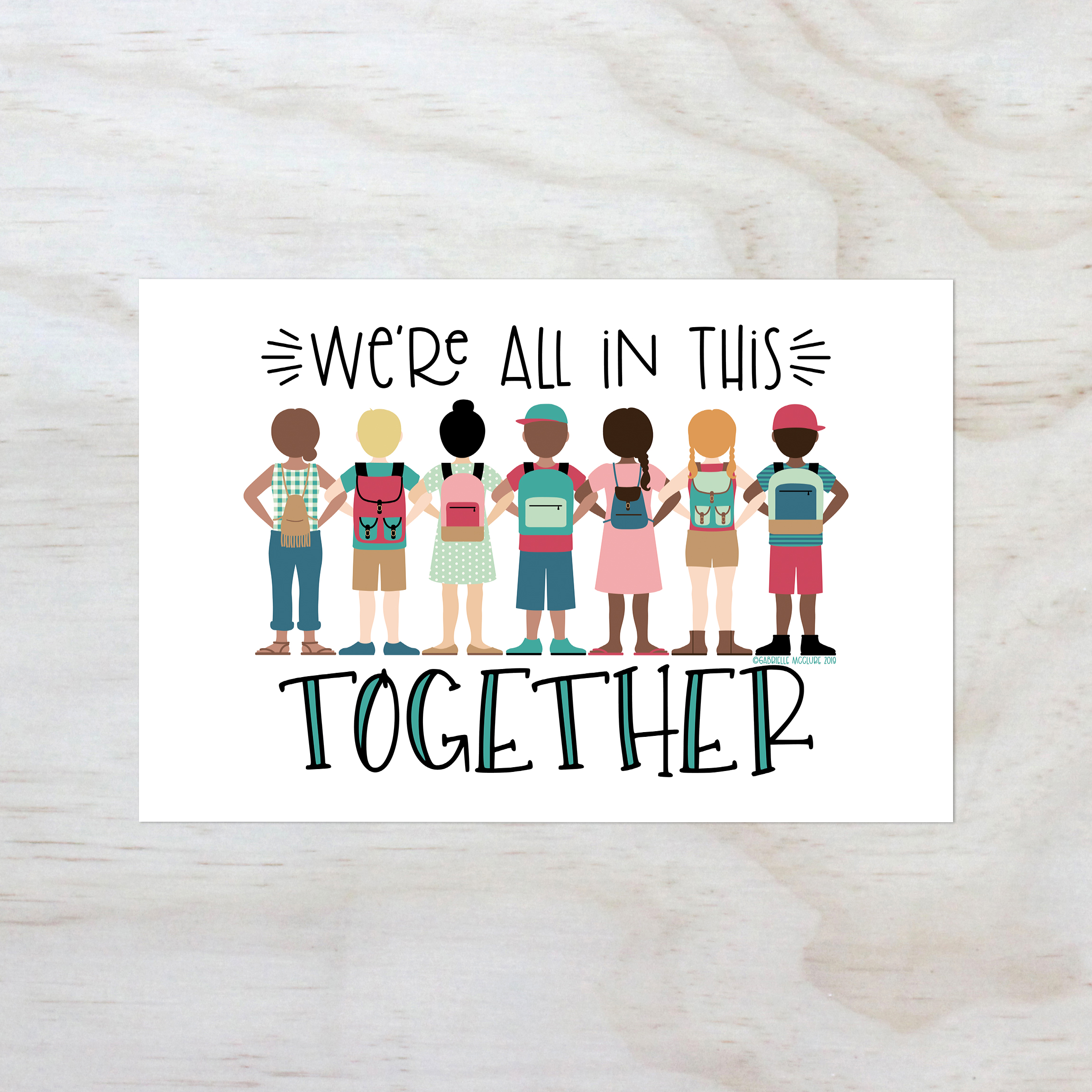 We're All In This Together - Art Poster
In the wake of all the tragic events we've seen in recent days, it is more important than ever to encourage kindness and help stop hate in its tracks. With each purchase of this poster, I will be donating 100% of the proceeds to the National Compassion Fund, helping victims of mass tragedy and their families.
Hang this poster in your school or at home and send a ripple of compassion throughout our communities. Let it be a reminder that we're all in this together.
This listing is for one 18x24" art poster printed on thick 100# paper with a smooth matte finish. (To access the free digital download of this poster click here.)
Please feel free to tag @runningriverdesign and share on FB and Instagram to help spread the love!
Kindly note: This artwork is for PERSONAL USE ONLY. You may not copy or distribute this artwork for profit in any way. This artwork is copyright protected. All rights are reserved. ©Gabrielle McClure 2019.